So, there I was sitting around, getting mostly bored when a friend dropped a rather sucky looking Acer computer case at my place and asked if I have a use for it.
A few days and two cans of spray paint later, the result is the following computer.
Specs:
CPU: Intel Celeron Dual Core E1200
Motherboard: Asus P5KPL-CM
Memory: 2GB DDR2 667Mhz
GPU: Powercolor HD2600XT 256MB GDDR4
HDD: Western Digital 200GB
CPU Cooler: Zalman CNPS7500-Alcu
Case Fans: 2 x Zalman ZM-2F Red 92mm (Rear and top exhausts), 1 x Thermaltake Cyclo Red pattern 120mm (Front intake)
PSU: HEC 300W
The computer was mostly built from spares. The things I did not have lying around are the Cyclo fan, the HD2600XT which I picked up from someone as a 2nd hand part and the 2GB of RAM which are also 2nd hand.
Additional Supplies/Tools:
1) Random Drill
2) My trusty Dremel
3) 2 Cans of Copper spray-paint.
I lacked two drive bay faceplates, so they are missing until I get some replacement which looks suitable. Probably a memory card reader for the small one and an improvised faceplate for the larger one.
Without further ado. The pics:
A quick snapshot of the early beginning: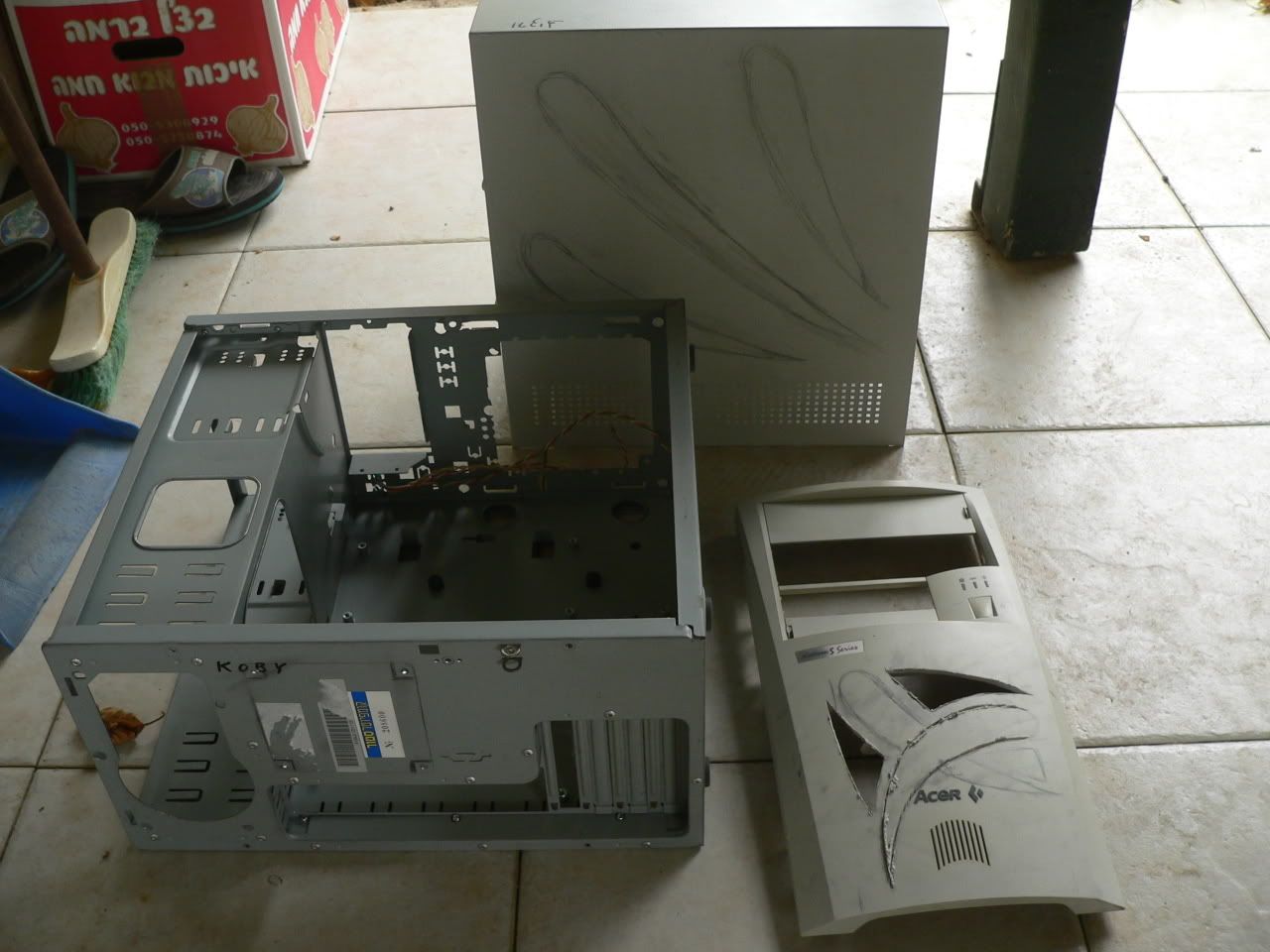 My computer environment, and the modded case, still naked: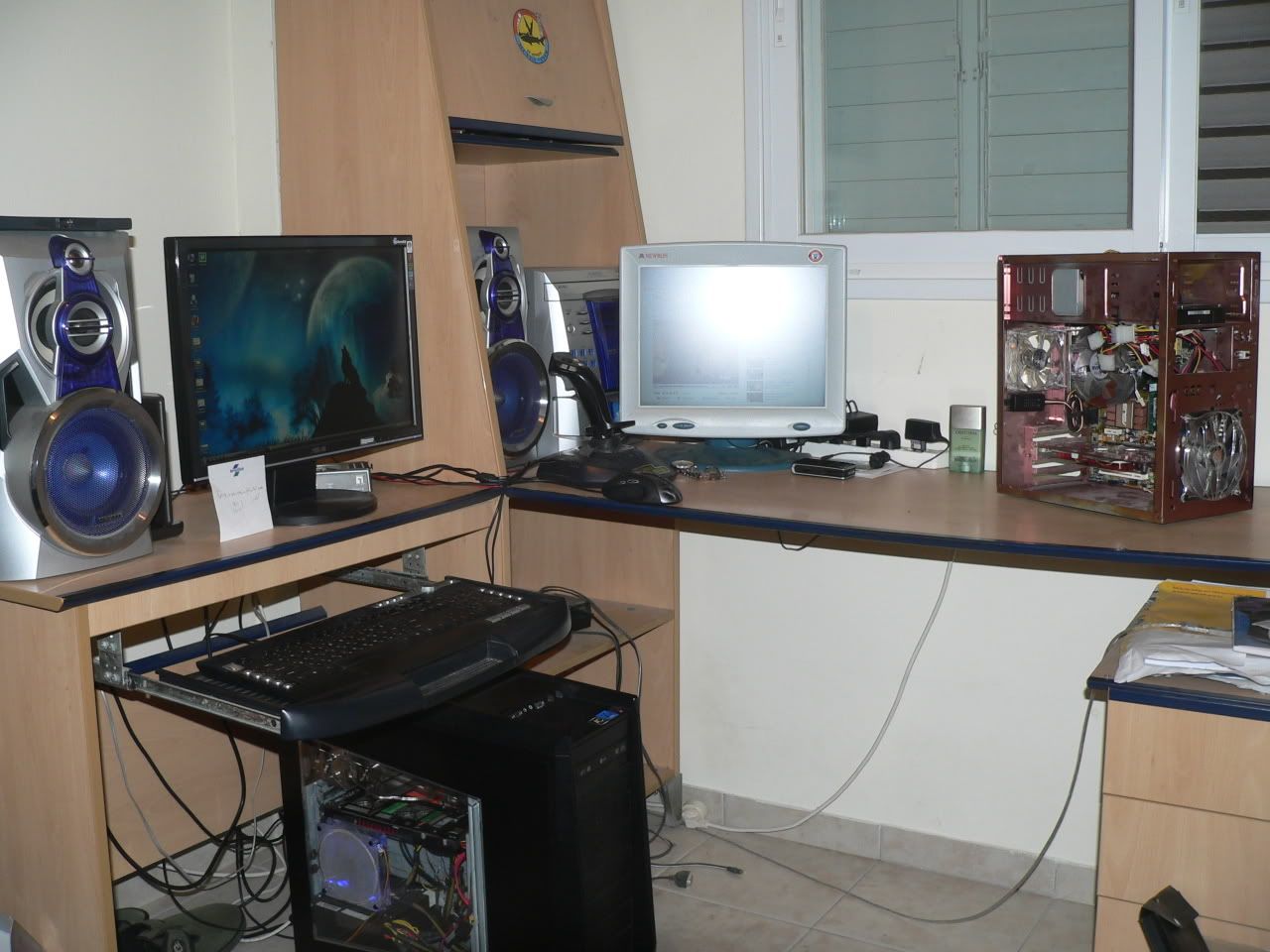 And now for the finished model: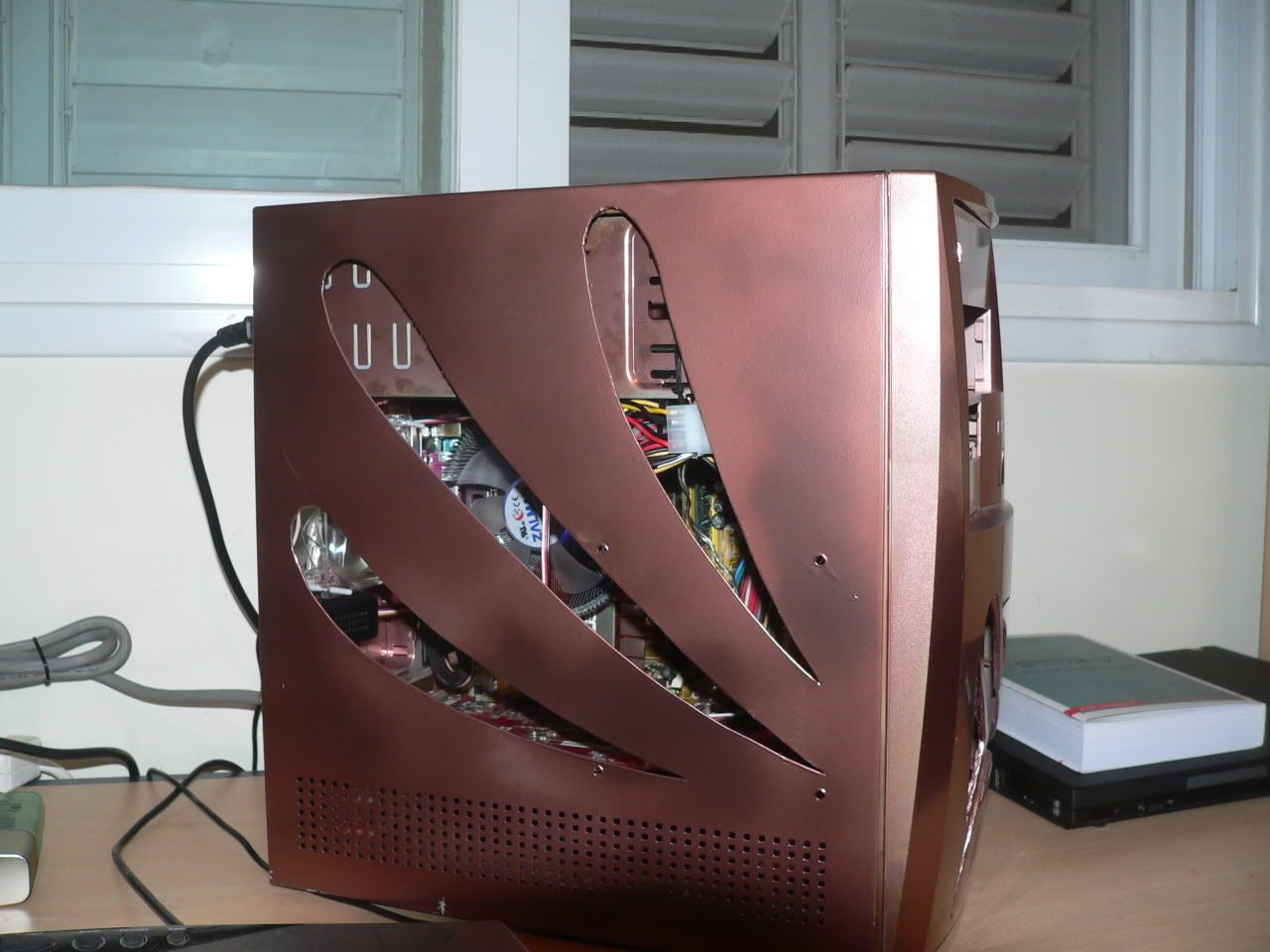 And working in the dark: